National Breweriana Auction
CAMRA's 36th National Breweriana Auction - we'll be back again!
Saturday 22nd October 2022
After a great time in October 2021, we are back to the Burton Town Hall for our 36th event.
For those of you who have never been to a Breweriana Auction, read on about our 2021 event!
Ever fancied owning a slice of brewing history? Then this Auction is just the thing for you. Run by the Campaign for Real Ale, the National Breweriana Auction returns to Burton on Trent's Town Hall to celebrate its 35th event on Saturday 9th October. It will have circa 150 interesting auction lots; everything from mirrors to trays; wall signs, bottles and books. Plus there are a number of stands selling brewery memorabilia adding to the atmosphere in this wonderful Victorian venue.
There are all sorts of items from all over the country to decorate your home. We'll have items from Burton such as a Bass tray, a brewery dating back to 1777, and a Marston's Pedigree pumpclip and from Birmingham, an unusual Ansell's lot. Ansells date from 1858, merging with Tetley Walker and Ind Coope in 1961 to form Allied Breweries. They are now owned by Carlsberg.We will also have a couple of items from Offiler' s, which once owned 238 pubs and was based in in Derby (1876-1966).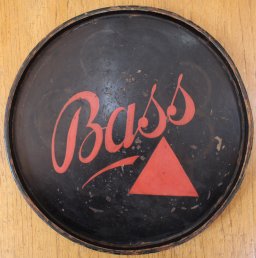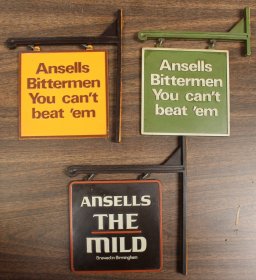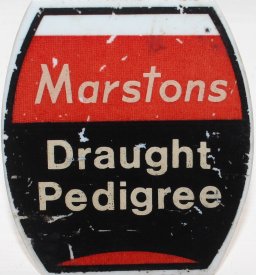 One of the rarer lots is a pumpclip from Holes of Newark on Trent. The malsters, James Holes took on the brewery in 1885. They were acquired by Courage, Barclay & Simonds Ltd in 1967. But, of course, with London's brewing heritage, you would expect the Capital to be well represented. There is a pirate from Truman's a brewery originally founded in 1666 in Brick Lane. An iconic Charrington's Toby jug and a mirror from Courage; both breweries can trace their lineage back to the second half of the 1700's. And the auction wouldn't be complete without something with a branding of Watney Red Barrel; in this case it's an electric clock!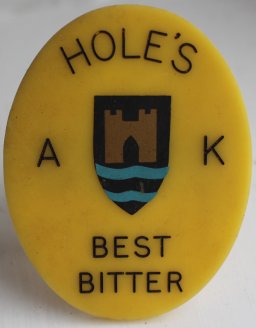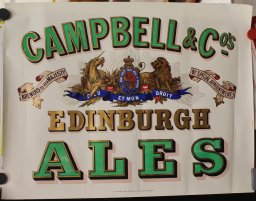 Of course, with Scotland's brewing heritage, you would expect there to be a few items from Alba. There are three beautiful posters (blue, green and red) from Campbell & Co, Edinburgh, a brewery whose origins go back to the 1700's but were purchased by Whitbread in 1967 and closed three years later. Also included in the lots are two old photos; one aerial photo featuring seven defunct Edinburgh breweries and a photo of the Mackay's Brewery. This brewery was founded in 1867, acquired by Seager-Evans Ltd in 1962 and was resold to Watney Mann in 1963 and brewing ceased. But for something a bit different, there is a keg font from Ind Coope Alloa; a brewery that started brewing in 1810, was acquired by Archibold Arrol in 1866 and in turn was purchased by Allsopps of Burton in 1930. It was closed in 1998.
If you have never been to the National Breweriana Auction before, the auction is great fun to take part in and is an opportunity to get some great bargains plus many of the items on sale can appreciate in value. And, of course, like any CAMRA event, there is some good beer on sale all day (from a local brewery).

The event starts at 10.30am with the opportunity to view the lots and browse the breweriana stands that will also be there. Bidding starts at noon and is normally finished by 3pm, giving a chance to have a final perusal of the stands before visiting some of Burton's iconic pubs and heading home. Entrance is by catalogue (£3.00), available on the day, or £4.29 (includes postage) in advance, by post from Bill Austin: 07789 900411 or moc.tenretnitb@1591nitsuab. If you can't get there, postal bids are accepted, just contact Bill. An online catalogue can be accessed below (under Catalogue). Wheelchair accessible.


Please read the following section for details and guidance if you are thinking of attending or submitting lots.
DETAILS FOR THE DAY AND INFORMATION
10.30am Auction items available for viewing.
10.30am-4pm Collectors' fair, a number of stalls selling a range of breweriana.
Noon-3pm Auction of over 150 lots of brewery related items including commemorative bottled beers, pump clips, books, display signs, trays, beer mats etc.
There is a small bar selling beer, soft drinks, crisps etc throughout the day. Feel free to bring in your own food.

Please note that items may be paid for at the two breaks and at the end. No payments can be taken while the Auction is taking place.
Admission to the Auction/Collectors' Fair is by catalogue £3.00 on the day or £4.29 in advance.
We have a limited number of slots available for lots to be auctioned on a commission basis. Contact Bill Austin as above. Items must be delivered to the CAMRA Warehouse or CAMRA HQ, both in St Albans, before Thursday 7th October or to the Burton Town Hall before 11.30am on Saturday 9th October.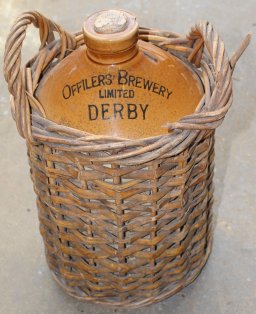 The commission payable to CAMRA for each item will be either 15% of the sale price or £3, whichever is the higher.
Reserve prices may be set but these should be realistic and any items not sold must either be taken away at the end of the auction or otherwise collected from the CAMRA Games & Collectables Store in St Albans.

Postal bids, sent to Bill Austin at 18 Malden Road, Watford, WD17 4EW, or to moc.tenretnitb@1591nitsuab, are welcome, but must be received by Friday 8th October giving clear details of the item, lot number, amount of bid, and name, address and telephone number of the bidder. There is no buyer's commission, and no VAT addition.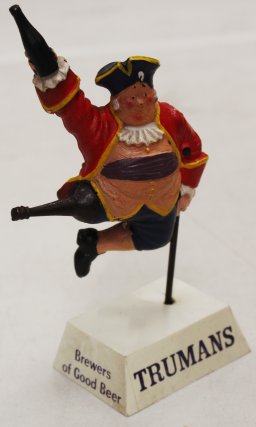 THE CATALOGUE
The 2021 catalogue is here: 2021 Catalogue and the photos can be seem here: lots 1-92 Nat Auction photos 2021 i and lots 93-180 Nat Auction photos 2021 ii. If anyone wants to see a more detailed photo of any item, please contact Bill.

We try our best to make the catalogue and the descriptions as accurate as possible. However, it is impossible to give full details of some items and these should be verified on the day of the sale. In order to give an idea of the condition of the lots, we will indicate those items which are in excellent condition with 'XX', and those in good condition with 'X'. Unmarked items are in poor condition and those marked with an O are unseen. Some of the lots are being auctioned on behalf of third parties and some of the descriptions are attributable to the sellers. As this designation is a very subjective matter, particularly given the age of some of the items, we strongly recommend that the items are viewed on the day of the sale.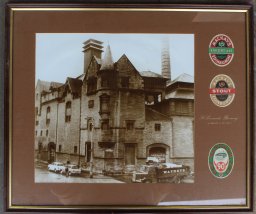 As we expect a number of articles to be offered for sale after the catalogue has been printed, a number of spaces have been left. A list of 'late arrivals' will be available on the day of the sale.

We reserve the right to include further lots, withdraw lots, or to make available duplicate items without prior notice.
PURCHASE OF LOTS
To reduce the need for items to be paid for individually, we propose to keep a record of each purchase so that all lots bought can be collected and paid for either during the breaks or at the end of the auction. In order for this to work smoothly we would ask that each attendee registers and obtains a bidder number. All lots must be paid for and removed from the auction room by 4pm on the day of the auction.
Cheques will only be accepted by prior arrangement. We are also able to accept payment by Visa/MasterCard credit cards and by debit cards.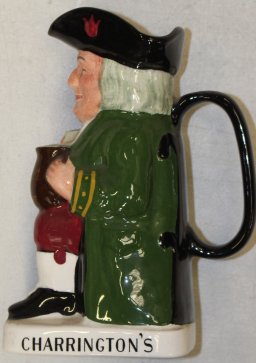 There are 'reserves' on various lots in the auction: if the bidding fails to reach the reserve amount the item will be withdrawn. Items withdrawn will be available for purchase during the intervals and at the end of the auction.
GUIDE PRICES
We are again providing a guide price for those lots where such a figure is above £10. These appear in red at the end of the item's description. The lower figure of the range shown is not less than the reserve price of the lot, and may be higher.
OPERATION OF POSTAL BIDS
One person (plus a reserve person) will act on behalf of a postal bidder as though such a bidder was in the room. That person will sit in front of the auctioneer in a reserved seat each time a lot is auctioned for which there has been a postal bid. The nominated person will bid in incremental steps as proposed by the auctioneer for the lot until either the bid is successful or the stated postal bid amount is reached. If a bidder in the hall makes a final bid of the same amount as the stated postal bid, the lot will be sold to the bidder in the hall.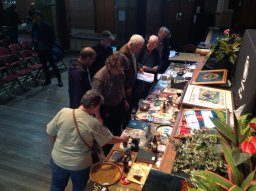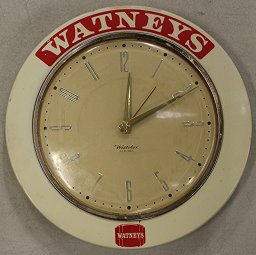 DONORS OF LOTS
CAMRA Games & Collectables would like to thank all those individuals and CAMRA Branches who have contributed lots to the auction.
ACKNOWLEDGEMENTS
Reference documents that were consulted included:
- Various CAMRA Good Beer Guides
- Century of British Brewers by Norman Barber (Brewery History Society)
- The Brewing Industry edited by Lesley Richmond and Alison Turton
- British Beermat Collectors' Society (BBCS) list of beer mats
Thanks to everyone who has assisted in the organisation and helped publicise CAMRA's National Breweriana Auction.